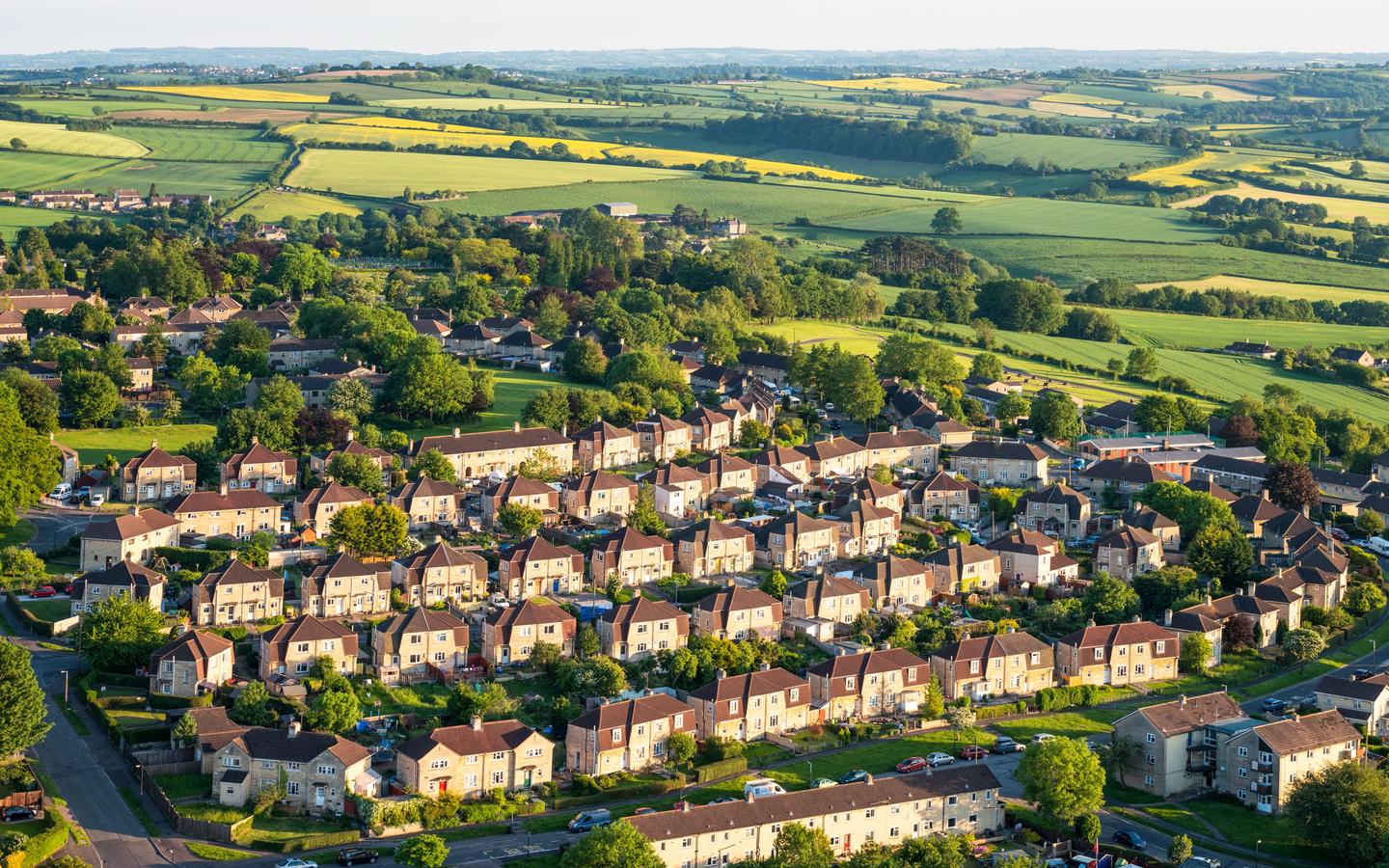 Información útil
| | |
| --- | --- |
| Temporada baja | abril |
| Temporada alta | julio |
| Precio medio (entre semana): | $ 8556 |
| Precio medio (en fin de semana): | $ 10339 |
el mes más barato
45%
bajada de precio esperada
el mes más caro
36%
aumento de precio esperado
(precio promedio en las últimas 2 semanas)
dom. - jue.
(entre semana)
(precio promedio en las últimas 2 semanas)
vie. y sáb.
(noche de fin de semana)
Preguntas frecuentes al reservar hoteles en Bath
¿Cuáles son los barrios más populares para hospedarse en Bath?
For more information about Bath's different neighborhoods, check out our
Bath's City Guide
.
¿Cómo encuentro hoteles cerca de mi ubicación?
Echa un vistazo a nuestros
mapas de hoteles
y encuentra los mejores cerca de ti.
¿Dónde hospedarse en Bath?
Nuestra herramienta Heatmaps te ayuda a encontrar el mejor lugar para hospedarte en Bath mostrándote opciones de hotel próximas a las actividades que te interesan.
Los mejores hoteles en Bath cerca de Museum of Bath Architecture
Ver todo
1
9,3 Excelente (2.824 opiniones)
Si te alojas en The Gainsborough Bath Spa, disfrutarás de una céntrica ubicación en Bath, a pocos pasos de Thermae Bath Spa y The Little Theatre Cinema. Tendrás un centro de negocios abierto las 24 horas, tintorería o lavandería y un servicio de recepción las 24 horas a tu disposición. ¿Estás organizando un evento en Bath? En este hotel tienes a tu disposición 201 metros cuadrados de espacio con zona para conferencias.
9,2 Excelente
Ventajas: Clean, location , pretty and friendly staff
4,6 Aceptable
Ventajas: Casi nada
Desventajas: Primero todos los sevicios una verguenza Recepcion, concerjeria,bar,restsurante Spa, le presente reclamo al encargado, Un escoces basico ignorante mal educado Y ordinario El peor hotel de mi vida Lo siento
10,0 Excelente
Ventajas: Very beautiful place, gives a vibe of a luxurious 5 star hotel as soon as you enter the property, before we even asked concierge has took our luggage and said let me take care of that, which was so surprising as it gave a feeling of that's the way to be treated in a 5 star hotel.
Desventajas: I liked everything so no negative comments I don't think there is something not to like
5,8 Aceptable
Ventajas: Ubicación y spa
Desventajas: Todo bien hasta la hora de dormir. El colchón era una vergüenza. Deberían de controlar esto en un 5 estrellas
10,0 Excelente
Ventajas: Clean, great location, staff superb
9,2 Excelente
Ventajas: The spa
Desventajas: The price of your breakfast is ridiculous. Hugely overpriced.
10,0 Excelente
Ventajas: El acceso a la habitación no era cómodo.
Desventajas: Para llegar a la habitación se pasaba por la zona de Spa.
10,0 Excelente
Ventajas: Can't beat it for location, and really nice rooms, well fitted out with very comfortable beds. Lovely big spa.
Desventajas: Breakfast at £30 per head is very expensive, especially when the hotel is surrounded with so many nice eateries where you can get a superb breakfast for £25 for two. The opening times for the spa are a bit restrictive for guests.
10,0 Excelente
Ventajas: The staff were amazing, and went out of their way to make the best stay possible for you. The spa is beautiful and very clean. The bedrooms large, and the beds super comfy. The complimentary mini bar was a nice touch, as was the champagne. It truly felt like what I would expect a 5* hotel to be like, and make me feel. Worth every penny.
Desventajas: Couldn't fault it.
9,2 Excelente
Ventajas: The location is excellent. The staff were first class.
Desventajas: Having restricted times of the thermae baths.
10,0 Excelente
Ventajas: Fantastic staff, went above and beyond. We were staying for 2 nights at the start of our Honeymoon. Can't say anymore, we just had the most lovely stay. The food was delicious as well.
Desventajas: The service in the breakfast restaurant was a tiny bit slow/ in fact, I think our order was forgotten but this really isn't a problem at all!
10,0 Excelente
Ventajas: La zona húmeda y los detalles por mi cumpleaños. Gracias. Inolvidable estadía además el hotel es muy central y la habitación muy agradable. Personal muy servicial. Gracias a todos.
Desventajas: Todo maravilloso.
2
8,7 Excelente (5.480 opiniones)
El Francis Hotel goza de una estratégica ubicación en pleno corazón del casco histórico de Bath y se ubica en una hermosa casa señorial del siglo XVIII con vistas a la frondosa Queen Square. Este hotel miembro de la colección MGallery by Sofitel cuenta co n todo lo necesario para hacer de su estancia un momento único. Tras un día de recorridos por la apacible ciudad de Bath, podrá relajarse y tomar el té de la tarde en nuestra Tea Room o disfrutar de un cóctel o dos en el bar del hotel.
9,2 Excelente
Ventajas: Great location as could park up and walk everywhere. The staff were very friendly and nothing was too much trouble. Restaurant was OK but was expecting more for evening meal - menu was rather confused. Nice room but shame about the birds mess all down the windows
Desventajas: Breakfast disappointing - The food was OK but the plates were cold and the servers were not keeping the food hot enough therefore we ended up eating a cold breakfast each day - not nice
7,9 Bueno
Ventajas: Location great
Desventajas: Not enough milk and tea despite asking.
8,3 Excelente
Ventajas: Central location
Desventajas: Only one barman who was very busy!
8,0 Excelente
Ventajas: The position of the hotel is superb. Breakfast was OK but not spectacular. Coffee was like coloured water which meant I had to ask for an espresso at breakfast
Desventajas: Coffe - see above
8,3 Excelente
Ventajas: Lo mejor es la ubicación , muy cerca de los principales monumentos y rodeado de restaurantes . El personal en general fue muy amable
Desventajas: Por poner una pega es que hay un solo ascensor para acceder a las habitaciones y para el servicio
10,0 Excelente
Ventajas: Muy lindo hotel, ubicado excelentemente. El desayuno es muy bueno. La habitación amplia y confortable. Sin duda volvería.
10,0 Excelente
Ventajas: Location is very central and good for a number of nearby attractions. Interior of hotel very comfortable. The lunch in Brasserie Blanc was possibly the best we've ever had! Bath itself is spectacular; stunning.
10,0 Excelente
Ventajas: Easy check in and out. Parking available. Excellent location. Food was fabulous.
9,2 Excelente
Ventajas: It's a very nice old hotel with comfortable beds
Desventajas: Our room faced the side street and there is a wine bar located across the road. It was a pretty noisy venue the first evening we stayed with lots of loud singing until close to midnight. Thankfully the bar was then closed for the remaining nights we stayed, and it was fairly quiet.
5,4 Aceptable
Ventajas: location great, breakfast varied and fore forefilling but the hot food was a little cold.
Desventajas: Flying wild life in the hotel and car parking charges.
10,0 Excelente
Ventajas: Beautiful surroundings, modern and stylish with some lovely traditional features thrown in
Desventajas: Nothing!
10,0 Excelente
Ventajas: Location was great for exploring Bath. The hotel parking was a bonus. The rooms were well appointed and clean and the king sized beds very comfortable. the shower was a great size and there was lashings of hot water.
Desventajas: The bathroom could have done with another towel rail. This would have aided the towel in drying out and would have avoided the necessity of having towels changed daily. The hotel has a small car park attached which is very convenient. However the price per day for residents is in my view expensive.
3
7,6 Bueno (4.281 opiniones)
Si decides alojarte en Hilton Bath City, disfrutarás de una fantástica ubicación en el centro de Bath, a solo cinco minutos a pie de Bath Abbey y Teatro Real de Bath. Tendrás check-out exprés, un servicio de recepción las 24 horas y atención multilingüe a tu disposición. ¿Estás organizando un evento en Bath? En este hotel tienes a tu disposición 316 metros cuadrados de espacio con zona para conferencias.
10,0 Excelente
Ventajas: El servicio de atención al cliente era excelente. Recepción y conserje muy amables y agradables. La ubicación es perfecta para explorar Bath. Nos alojamos con nuestro bebé y fueron muy serviciales.
Desventajas: Todo era genial, no tengo quejas
8,5 Excelente
Ventajas: Bien situado para moverse por el centro de la ciudad, limpio y cómodo. El personal con el que tuvimos contacto fue muy agradable
Desventajas: El precio por el aparcamiento
10,0 Excelente
Ventajas: Decoración moderna
Desventajas: Las paredes finas y las puertas.
10,0 Excelente
Ventajas: Clean and great position for the town centre and the Roman baths
6,7 Bueno
Ventajas: Location
Desventajas: They did not make me aware the car parking was chargeable overnight at £17.50
6,3 Bueno
Ventajas: Plenty of choice but mostly just warm.
Desventajas: This was our second stay I would not have booked if you had told me we would be staying in the middle of a building site, I like to have a rest late afternoon I couldn't because of the sound Kango hammers I like the hotel but unless I get a refund or an upgrade in the future I won't be staying there again.
5,0 Aceptable
Ventajas: Location
Desventajas: Poor facilities, expensive for what it was,
7,1 Bueno
Ventajas: It's very well positioned in the center, close to all attractions. There's a kettle and a safe. Good restaurant service. We appreciated the opportunity of having a late check out, even if for payment.
Desventajas: Not the best Hilton in the world but we enjoyed our stay. There was no fridge or hair dryer. There was a lot of noise since the hotel is undergoing some restoration activities on the ground floor, it was impossible to rest in the morning... I think that price is too high for what it offers
5,8 Aceptable
Ventajas: La ubicación
Desventajas: La habitación muy pequeña
8,8 Excelente
Ventajas: La ubicación del hotel es excelente y las habitaciones son cómodas y confortables
Desventajas: Podría mejorarse la variedad y calidad de los productos en el desayuno; aunque los que había cumplían las expectativas
9,2 Excelente
Ventajas: Comfortable, spacious, clean room. Check in was very smooth.
6,0 Bueno
Ventajas: Location good. Breakfast ok. Room adequate.
Desventajas: Cost of parking and trying to get out of the car park when leaving!!!!!!!!!!!!!!!!1
5,4 Aceptable
Ventajas: The room was quiet.
Desventajas: The rooms were dated thw carpet was stained. The towels were thin and thread bare. The floor in the breakfst room was dirty both mornings. Parking was very expensive. Breakfast was poor.
5,8 Aceptable
Ventajas: The breakfast was excellent and the best part of the stay.
Desventajas: The room was tiny, cramped and grotesquely overpriced. The heating system was ancient and slow to react to our changes . There were major renovations going on during our saty about which we were not warned by you or the hotel before the stay.
5,4 Aceptable
Ventajas: Location was excellent....a two minute stroll to the shops and sights. Buffet breakfast was very good.
Desventajas: The hotel frontage is awful. Moss and weeds growing out of the paving and it was obvious that this had not been dealt with for quite some time. The builders had arrived to start a lengthy refurb on the same day as we checked in which naturally involved deafening noise. However, our biggest disappointment was the view from the room. It was my wife's birthday and we had booked a river view room at a supplement. On opening the curtains our "river view" consisted of a VERY limited view of the River Avon due to an enormous, bird poo encrusted, rubbish strewn flat roof immediately below our window. This certainly didn't fulfill the romantic vista we had anticipated and was NOT worthy of the additional cost.
Lugares de interés en Bath