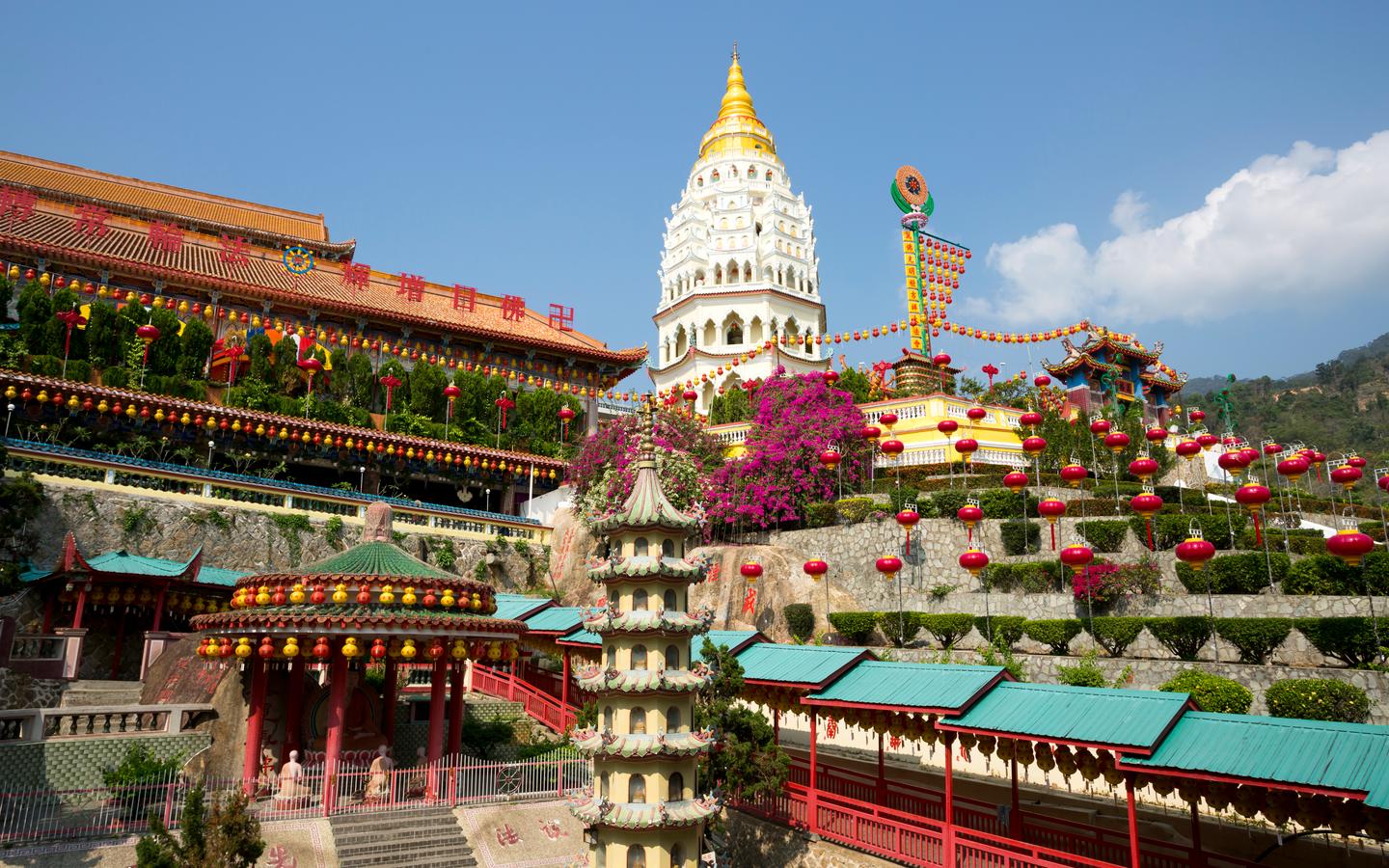 Información útil
| | |
| --- | --- |
| Temporada baja | marzo |
| Temporada alta | junio |
| Precio medio (entre semana): | $ 3470 |
| Precio medio (en fin de semana): | $ 2155 |
el mes más barato
83%
bajada de precio esperada
el mes más caro
127%
aumento de precio esperado
(precio promedio en las últimas 2 semanas)
dom. - jue.
(entre semana)
(precio promedio en las últimas 2 semanas)
vie. y sáb.
(noche de fin de semana)
Preguntas frecuentes al reservar hoteles en George Town
¿Cuánto cuesta un hotel económico en George Town?
Los usuarios de KAYAK encontraron habitaciones dobles en George Town a partir de $ 339 en los últimos 3. El precio promedio es de $ 3444.
¿Cuánto cuesta un hotel en George Town esta noche?
En las últimas 72 horas los usuarios encontraron George Town hoteles para hoy a partir de $ 477. También encontraron hoteles 3 estrellas desde $ 477 y 4 estrellas desde $ 1430.
¿Cómo encuentro hoteles cerca de mi ubicación?
Echa un vistazo a nuestros
mapas de hoteles
y encuentra los mejores cerca de ti.
¿Dónde hospedarse en George Town?
Nuestra herramienta Heatmaps te ayuda a encontrar el mejor lugar para hospedarte en George Town mostrándote opciones de hotel próximas a las actividades que te interesan.
Los mejores hoteles en George Town cerca de Khoo Kongsi Temple
Ver todo
1
9,1 Excelente (446 opiniones)
Si te hospedas en Yeng Keng Hotel, disfrutarás de una céntrica ubicación en George Town, a solo diez minutos a pie de Templo de la Diosa de la Misericordia y Leong San Tong Khoo Kongsi. Tendrás un servicio de limusina o coche con chófer, un servicio de recepción las 24 horas y consigna de equipaje a tu disposición. Hay un aparcamiento sin asistencia gratuito disponible.
9,6 Excelente
Ventajas: The service here was impeccable. The receptionista were professional, polite and pleasant to talk to. They also considered our wanting to try a dish and made sure that the kitchen got it for us to try for breakfast. Location was also great, being in the heart of Georgetown and surrounded by GREAT food options.
Desventajas: Our first room had issues with the AC. This was quickly rectified when we were offered a new room upstairs.
9,2 Excelente
Ventajas: Love the location - it's really central and we could walk everywhere to key foodie places within Georgetown. Don't miss the duck meat kuay zap on Kimberly Road! While Love Lane was just a lane away, we were far away enough that we don't have to put up with any noise late at night so this location is perfect.
Desventajas: The room's layout was a little smaller than expected, but other than that, would book this in a heartbeat again.
9,2 Excelente
Ventajas: Very comfortable room with comfy bed. Excellent, friendly staff.
Desventajas: Room size fine for a few days but might prove to small if staying for over a week.
9,2 Excelente
Ventajas: Comfortable, nice place, great location, complimentary parking, good breakfast, awesome staff!
Desventajas: Small rooms, small pool.
9,6 Excelente
Ventajas: (1) beautiful ambiance - just like we saw from the pictures online. (2) extremely friendly, efficient and helpful staff. (3) staff are communicating our needs and concerns to each other (they have 3 shifts/24 hours) very well so we don't have to repeat ourself three times. (4) our concerns were being taken care of in a timely manner. (5) convenient location with many attractions steps away from the hotel or within walking distance.
Desventajas: (1) couple of folded benches/stools to put our luggage/bags would be perfect so we don't have to put our bags on the floor. It would be less hassle for older folks to bend down all the way to their luggage to get their belongings. (2) parking spots - please make sure you communicate with staff prior to arrival so you have a parking spot for your vehicle.
9,6 Excelente
Ventajas: The staff was very friendly and nice. They welcomed us with a nutmeg welcome drink and had prepared a surprise in our room with rose petals and folded towels like swans, as we stayed there during our honeymoon trip. We also very much enjoyed the pool - taking a refreshing swim during the hot days within a city is the best thing ever! My wife also wants to mention that she very much liked the shampoo & conditioner included in the room, it was with olive oil and made her hair very silky (would buy such products in the shop!). Last but not least, the location of the hotel was very good - close to Love Lane, Clan Jetties, various food courts, etc.
Desventajas: The room we had was quite small.
8,3 Excelente
Ventajas: The display and selection on the breakfast menu did unfortunately not meet our expetations.
Desventajas: The room size is very small
9,6 Excelente
Ventajas: This hotel is part of the UNESCO Heritage of Penang. This property is unique in its style and beauty. The best food street courts and great restaurants are within 5-15 minutes walks. Love lane is so close that you can spend all your evenings enjoying a lively and cheerful environment with live music and great food. The hotel is close the the art street, Little India and Museums. You should go an have a piece of cake at China House... cake heaven and a magnificent place full of art! The WIFI in the hotel was surprisingly good, I might say we didn't have any problem to use it. :) All in all, an excellent experience! I will like also to thanks the stuff and the manager as they have been very warm and helpful with me and my mom. :)
Desventajas: Nothing... just a perfect place!
10,0 Excelente
Ventajas: Great location. Parking. Breakfast. Great staff. No noisy kids.
Desventajas: Aircon is working fine but not cold enough for my sleep liking. No ironing equipment in room. Hot water doesn't last long enough for longer than usual shower.
10,0 Excelente
Ventajas: Magnífica atención del personal, tanto de recepción por parte de Kallen y Davrej que nos dieron muy buenos consejos y sugerencias, como del departamento de pisos que nos prepararon una habitación maravillosa. El desayuno súper completo, la piscina perfecta para darte un baño reponedor tras un día de caminata. Está cerca de todo lo interesante. Totalmente recomendable. Mil gracias
8,8 Excelente
Ventajas: Top 3 things: 1. The staff were very friendly and always on hand to offer help or advice. Great bunch of boys! 2. The location was super central to both the historical parts of Georgetown and the party district. So you're just a hop and a skip away from some great bars, with cheap prices for booze by Malaysian standards. 3. The property is very pretty, almost like a Spanish hacienda. Historical and lovingly restored, it has a great pool and an outdoor seating area where you can get drinks and just chill with your family or friends.
Desventajas: Top 3 suggestions / comments: 1. The bathroom is a bit small. Nothing to be done about that given the age of the building I suppose. However, water supply was a bit funny during our stay - had to wait a few seconds for the water to be full pressure, and sometimes it would stop in the middle of your shower and you have to wait a few seconds. Overheard the staff outside saying that there are some repairs to the pipes or water system, would have been good if we were told about this upfront since the property already knew about it. 2. Furniture is starting to show its age a bit given that it's been 10 years since the last renovation. Maybe invest in some upholstery and better cushions to make it seem less dated? 3. Reception guys were great! But...the area was a bit messy. When checking in, I was a bit dubious about the state of the hotel based on the messiness of the reception area. Great to be proven wrong, the hotel was wonderful. But you could do with cleaning up the reception area and making it a bit bigger. Otherwise, get guests to sit at the lounge and do a personal check-in there.
9,2 Excelente
Ventajas: Es un edificio antiguo perfectamente restaurado, precioso y encantador!
Desventajas: El propio origen del edificio conlleva algunos pequeños inconvenientes, por ejemplo al ser de madera se oyen ruidos de otras habitaciones... pero a pesar de todo merece la pena.
Aeropuertos en George Town