Brindado por Jetsetter
Brindado por Leonardo
Brindado por Leonardo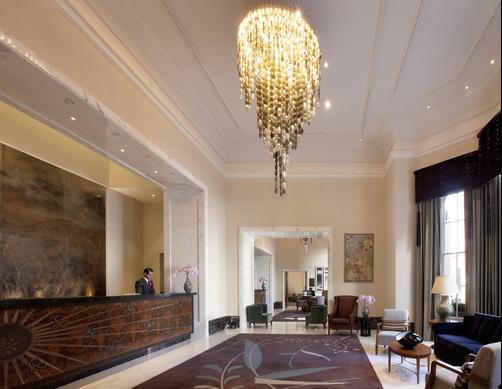 Brindado por The Langham, London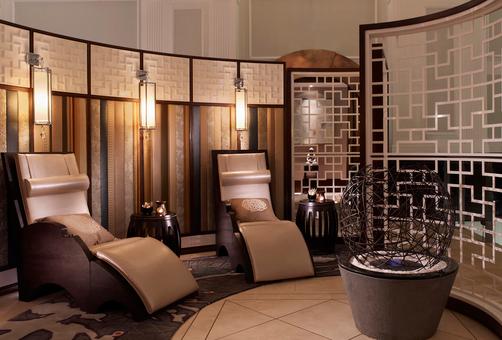 Brindado por The Langham, London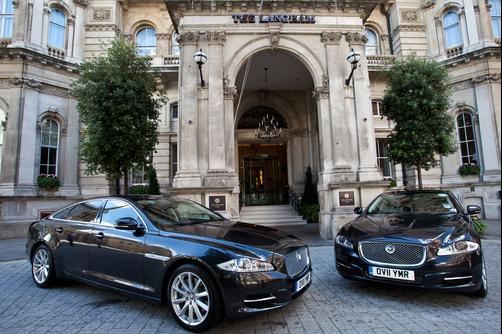 Brindado por The Langham, London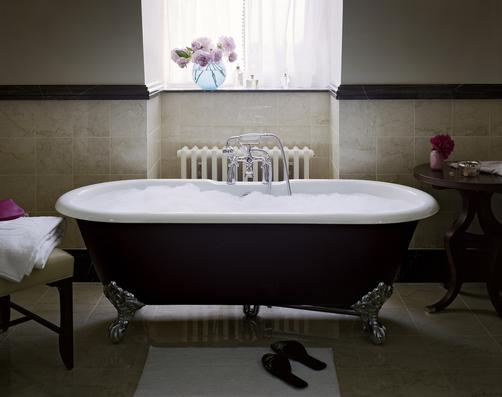 Brindado por The Langham, London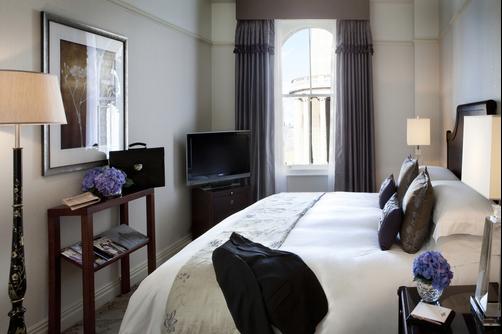 Brindado por The Langham, London
Brindado por Hotels.com
Brindado por Hotels.com
Brindado por Hotels.com
Brindado por Hotels.com




Durante más de 150 años, The Langham London ha sido una opción obligada para dignatarios y la realeza. Justo después de atravesar por un cambio de imagen de más de 135,000,000 dólares, el hotel (uno de los primeros en Europa en llamarse Grand Hotel) deslumbra con una presencia imponente en el elegante barrio de Marylebone en Londres. La elegante arquitectura victoriana y las modernas instalaciones de lujo se combinan de forma perfecta para ofrecer una experiencia de cinco estrellas que deleita tanto a huéspedes que se alojan por negocios como por placer.
Lujo y comodidad
Con centro de negocios, salas de reuniones y conexión wifi, quienes se encuentren en Londres por trabajo pueden sentirse como en casa, mientras que los huéspedes que estén en la ciudad para hacer turismo podrán disfrutar del spa, gimnasio y de la impresionante piscina cubierta, situada en una antigua bóveda de un banco. El hotel también ofrece alquiler de bicicletas para quienes prefieren una exploración activa de Londres. Las alternativas para comer dentro del hotel son excelentes, con el restaurante familiar Roux at The Landau y el Artesian, nombrado uno de los mejores bares de 2013 por Drinks International. Palm Court es un lugar precioso para tomar el té, y se pueden organizar cenas en las hermosas salas del hotel.
Lugares de interés local
En la parte superior de Regent Street, The Langham London está al lado del distrito de los teatros del West End. A poca distancia también están el Museo Británico y Regent's Park, mientras que el Big Ben y Hyde Park pueden visitarse en pocos minutos con el transporte público. El barrio de Marylebone ofrece mucho estilo, pero también vale la pena visitar los elegantes distritos de Mayfair y Covent Garden, que están muy cerca.
KAYAK
Servicios
Recepción las 24 horas

Aire acondicionado

Alquiler de autos

Alquiler de equipos de audio/vídeo

Niñeras/servicio para niños (con cargos)

Bar / sala de estar

Bicicletas

Centro de negocios

TV por cable o vía satélite

Servicio de conserjería

Cuna/cama nido disponibles

Cambio de divisas

Salida exprés

Gimnasio

Tienda de regalos

Bañera de hidromasaje

Internet (con cargos)

Pileta cubierta

Cocina/cocina integrada

Lavandería

Servicios de lavandería/tintorería

Instalaciones para reuniones

Habitaciones para no fumadores disponibles

Estacionamiento (con cargos)

Se permiten mascotas bajo consulta. Esto puede implicar costos extras.

Accesible en silla de ruedas

Restaurante

Servicio de habitaciones

Caja de seguridad

Salón de belleza

Sauna

Áreas designadas para fumadores

Habitaciones para fumadores disponibles

Spa

Baño turco

Espacio de almacenamiento

Terraza/patio

Servicio de Bodas

Wifi